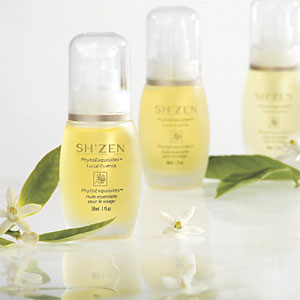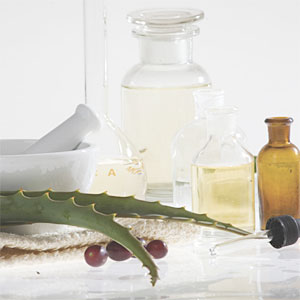 PhytoExquisitesTM Facial Essence

An anti-ageing elixir of 100% pure plant essences to reveal a more radiant skin! PhytoExquisitesTM contains the priceless oils of Neroli, Jasmine and Rose which help to rejuvenate and revive the skin's natural regeneration process. This cocktail of superfine plant oils ensures that the Sh'Zen PhytoExquisitesTM Facial Essence is easily absorbed into the skin, thereby maximizing the benefits of this amazing formulation.

Just a few drops revives, tones and re-awakens the skin.

How to use:
Apply a few drops onto clean skin, morning and evening;
Massage into face and neck with fingertips, using upward circular movements to stimulate circulation.
How it works ...
PhytoExquisitesTM stimulate, nourish, oxygenate and revitalize the skin;
Rosehip, Camellia, Blackcurrant and Baobab oils condition and feed the skin, whilst helping to minimize the appearance of fine lines;
Apricot oil hydrates and protects the skin, whilst working in synergy with its natural regeneration;
Regular massage with the PhytoExquisitesTM Facial Essence offers one of the most effective solutions for prevention of the visible signs of ageing.
The result:
A revived, natural radiance to your skin.
More:
Use a drop or two of the Sh'Zen PhytoExquisitesTM Facial Essence to potentiate the anti-ageing properties of the Sh'Zen Day Cream SPF15.