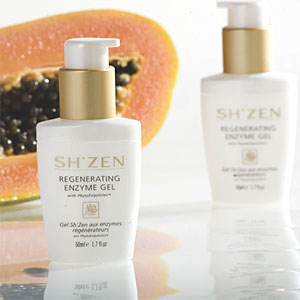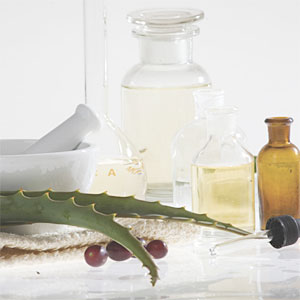 Regenerating Enzyme Gel with PhytoExquisitesTM
Instantly radiant skin!
A complexion refining gel with natural fruit enzymes that gently stimulates and rejuvenates the skin, whilst exfoliating dead cells naturally. This improves skin texture and tone, whilst also providing a moisture surge. Fine lines are minimized and skin appears smoother, softly textured and more refined.
How to use ...
Morning and evening on clean skin;
Massage a small amount into face and neck with fingertips, using upward circular movements to stimulate circulation;
Apply Sh'Zen Day Cream immediately afterwards;
Can be used as a gel mask on its own.
How it works ...
KombuchkaTM improves skin radiance and vitality;
Pineapple and Paw Paw fruit enzymes actively loosen dead skin cells, providing an extra gentle resurfacing action;
PhytoExquisitesTM nourish and rejuvenate the skin;
Aloe Ferox protects and moisturizes the skin;
Rosehip and Blackcurrant oils hydrate and repair the skin;
Frankincense and Sandalwood essential oils help put back what time has taken away.
The result:
A radiant complexion, with skin that is visibly smoother.
More:
Can also be combined with a drop or two of the Sh'Zen Facial Essence, and is ideal to use overnight.