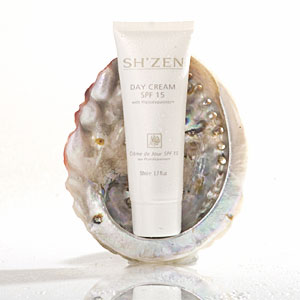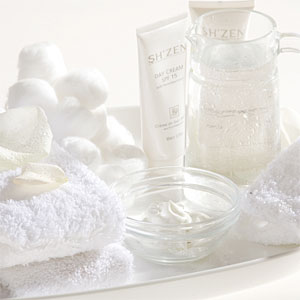 Day Cream SPF 15 with PhytoExquisitesTM

Deliver immediate results and alleviate the visible signs of ageing with this elegant, superbly textured cream. Natural plant oils moisturize and rejuvenate the skin, whilst optimizing the delivery of essential fatty acids. Precious essential oils of Rose, Jasmine and Neroli, the PhytoExquisiteTM bouquet, harmonize to help restore radiance and promote elasticity. Pearl extract and delicate floral waters from nature help to promote health and vitality, leaving the skin feeling soft, supple and radiantly youthful.

How to use:
Apply to a perfectly cleansed face in the morning, or before re-applying your make up;
Massage gently into face and neck with fingertips, using upward circular movements to stimulate circulation.
How it works ...
PhytoExquisitesTM nourish and rejuvenate the skin, whilst helping to diminish the appearance of fine lines and preserving the skin's natural youthfulness;
Boabab, Blackcurrant, Camellia and Avocado oils help to increase the moisture content of the skin, while assisting repair and renewal;
Pearl extract re-energizes the skin and enhances the complexion;
Floral waters provide longer term hydration;
SPF 15 protects against the harmful effects of the environment.
The result:
Skin appears radiantly luminous and more youthful in appearance.
Texture, turgor, tone and elasticity are improved.
Both epidermis and deeper layers of the skin are nourished and rejuvenated.