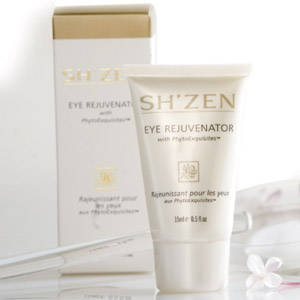 The Eye Rejuvenator with PhytoExquisites
TM
An ultra concentrated eye serum which delivers skin smoothing and firmer looking eye contours — instantly.
Key ingredients include White Lily extracts and Blackcurrent oil, which protect the delicate area around the eye, keeping the skin supple and nurtured while helping to prevent premature wrinkles from developing. Each application works to minimize undereye puffiness and signs of fatigue, while diminishing the appearance of dark circles and wrinkles around the eye area.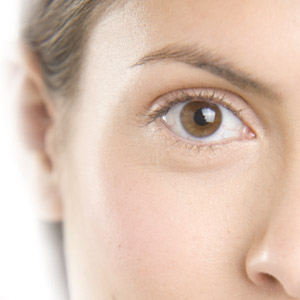 Rosehip Oil harmonises with the precious floral oils of Rose, Neroli and Jasmine to brighten the skin and promote a more youthful looking eye area while re-energizing the skin's natural renewal processes.
How to use:
Daily — morning and evening;
Gently pat a few drops onto dry skin around the eye area using your fingertips;
Use just before applying your Sh'Zen Day Cream SPF 15.
How it works ...
Extra hydrating Blackcurrent Oil contains essential fatty acids to nourish while increasing the skin's elasticity;
Floral waters provide longer term hydration;
PhytoExquisitesTM nourish and rejuvenate the skin while helping to diminish the appearance of fine lines;
Rosehip Oil helps to minimize age blemishes;
Bioskinup helps to drain the bags under the eyes, repairs tissue, decreases hyperpigmentation, and improves microcirculation, helping to decrease the appearance of dark circles under the eyes. It has a powerful anti-inflammatory action;
Ximenai Oil has excellent moisture benefits for very dry, and prematurely ageing skin.
The result:
On application the eye and eye area regains its luminosity and radiance.