PhytoExquisitesTM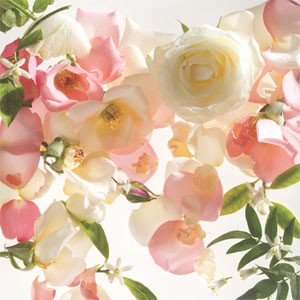 The best things in life do indeed come in small packages, and in the case of essential oils, in tiny molecules. Aromatherapy has to be nature's greatest gift to a woman's beauty.

Tertia Marriott (consulting aromatherapist and olfactory consultant) says" If the medical fraternity had stumbled upon the medicinal benefits of essential oils forty years ago, all essential oils would today be registered medicines. Essential oils, with the aura and mystique that surrounds them, have a tremendous benefit to our skin: they heal, cure and protect, and can trigger cell renewal and rejuvenation."

We took the three most precious, most valuable, most feminine essential oils in the floral kingdom: Rose, Neroli and Jasmine, and combined them in a base of the most regenerating EFA-rich plant oils, including Rose Hip Oil, to create the cornerstone of Sh'Zen's facial range - PhytoExquisitesTM.

Rose

The Queen of Flowers with an exquisite oil that is full and rich, intoxicating and aphrodisiac. It is the Bulgarian 'damask' Rose, cultivated since the 16th century, which is considered to produce the finest quality essence, bringing balance and harmony, whilst elevating the mind and spirit.

Neroli

A very precious oil produced from the small, white and very fragrant blossoms of the Bitter Orange tree. Neroli is named after Anna Maria de La Tremoille, Princess of Nerola, who first introduced the fragrance to Italy. Neroli oil has sedative and toning properties and is relaxing to both body and mind, bringing an air of tranquility and relaxation.

Jasmine

Jasmine has been nicknamed "Queen of the Night" and "Moonlight of the Grove", and for centuries it has been treasured for its seductive, beautiful fragrance. Jasmine oil is uplifting, stimulating and rejuvenating, helping to restore natural beauty to dry, greasy, or oily skin types.

Rose Hip Oil

A south after regenerating and anti-ageing oil with a high concentration of Vitamin E. It is a superb tissue hydrator, with natural healing abilities, which helps to maintain a healthy, vibrant and youthful appearance to the skin.

PhytoExquisitesTM is pure plant energy, which works in synergy with the skin's natural renewal processes to deliver a sensorial experience unseen in a skin care range.

PhytoExquisitesTM uses the optimal concentration of essential oils to create a timeless range of skin care preparations that enables your skin to recover, rejuvenate and regenerate gently over time, to reveal a more beautiful you, naturally ...