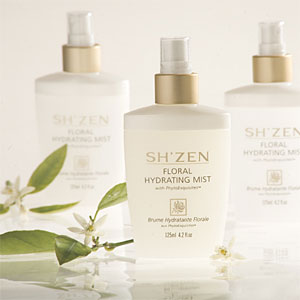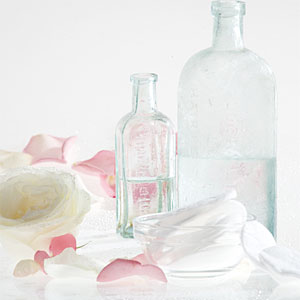 Floral Hydrating Mist with PhytoExquisitesTM

A refining and reviving facial toner to complete the cleansing process whilst leaving the skin feeling refreshed and rehydrated.

Infused with the specially selected essential oils of Rose, Neroli and Jasmine, the Sh'Zen Floral Hydrating Mist inspires with its delicate and very beautiful fragrance.

How to use:
Morning and evening after cleansing;
Spritz onto face;
Pat dry with a towel if necessary;
Follow with the Sh'Zen Day Cream with PhytoExquisitesTM.
How it works ...
PhytoExquisitesTM feed and oxygenate the skin;
Essential oils of Lemon, Sandalwood, Rosewood and Geranium protect with
their anti-inflammatory and anti-bacterial properties;
Rosehip oil tones and repairs the skin whilst promoting a youthful looking, radiant appearance;
Witch Hazel revitalizes.
The result:
Skin that is toned, refreshed and revived.
Skin looks and feels radiant and is fully prepared for further applications.
More:
Use as a cooling mist during the day when skin feels in need of rejuvenation.
This is the perfect rehydrator to destress skin when traveling by air.
Soak cotton wool pads in the Sh'Zen Floral Hydrating Mist and apply to tired eyes for 5 mins.