history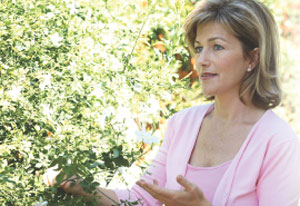 From a personal point of view, the desire to develop a facial range for Sh'Zen came about because there was nothing (in my opinion) available in the local market to compare to the deeply therapeutic products we were producing for hands, feet and body.

For 18 years Sh'Zen's expertise in naturally active formulas for 'below the neck' earned the company a dedicated following from women all over the world. It also inspired many, many requests for a skin care range that has the same treatment effects, the same 'feel-good' factor and, most importantly, that not only promises, but delivers healing, glowing results. The bottom line - women want a product range that delivers a more beautiful skin - naturally.

the range is born

Researched over a period of almost 3 years, and working closely with internationally respected cosmetic scientist, John Knowlton, and renowned South African aromatherapist, Tertia Marriott, the Sh'Zen with PhytoExquisites collection was born!

John Knowlton (Cosmetic scientist) says "The challenge was to design a range, as natural as possible, that would stand the test of time and be as effective, indeed far more effective, than most ranges currently on the market…"

Using the most precious plant essences and essential oils as its inspiration, plus embracing the intelligence of nature, this high treatment facial range addresses beauty based on the premise that beautiful healthy skin is clean, clear, smooth, moisturized, firm, resilient and youthful in comparison to a woman's age - plus most importantly, that the skin has an innate ability to heal itself.

Each product:
is high in EFA's;
uses beautiful plant actives;
derives its olfactory profile from exquisite essential oils;
offers immediate hydration to the epidermis (outer layer of the skin);
and offers longer term benefits to the dermis.
This range contains a collection of six products, all designed as stand alone treatment classics which individually, and collectively, perform the most important functions of:
feeding;
oxygenating;
repairing ;
protecting, and;
revitalizing the skin.
The Sh'Zen with PhytoExquisitesTM range makes skincare as simple as skincare should be and, with a little effort, ensures that your skin will start to function again at its optimum.