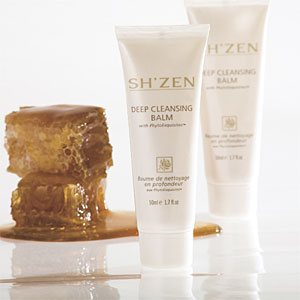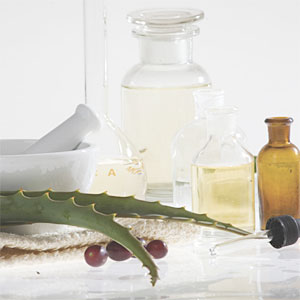 Deep Cleansing Balm with PhytoExquisitesTM

With its rich "melt on contact" texture, the Sh'Zen Deep Cleansing Balm is a concentrated cleanser which delivers a unique dual functionality that your skin has never experienced before! Shea Butter, Rose Hip and Camellia Oils are expertly combined to rehydrate the skin, whilst aromatic essential oils cleanse, tone and detoxify in just minutes. Bamboo micro-spheres sourced from the Far East gently exfoliate for a uniquely clean, polished and refined skin that exhibits the beauty of the finest porcelain. The skin has a radiant, vibrant, post-exfoliation glow!

How to use ...
Two to three times a week.
Apply 1 - 2ml onto dry skin of the face and neck.
Massage into face and neck with fingertips, using upward circular movements to stimulate circulation.
Best removed with a damp face cloth soaked in hot/warm water. Using the tips of your fingers through the face cloth, continue the massage movements until all traces of the Deep Cleansing Balm have been removed.
Follow by spritzing with the Sh'Zen Hydrating Floral Mist.
How it works ...
Shea Butter hydrates and protects with its incredible moisturizing, anti-ageing and rejuvenating properties;
Bamboo micro-spheres revitalize, while removing dead skin cells and refining the skin;
Aloe Ferox protects and moisturizes the skin;
PhytoExquisitesTM nourish and rejuvenate the skin;
Sandalwood essential oil helps decongest and detoxify.
The result:
Skin is exceptionally clean, totally refined, calm and rejuvenated.
More:
Regular massage with the Sh'Zen Deep Cleansing Balm can help soften the signs of ageing while redefining the contours of the face.