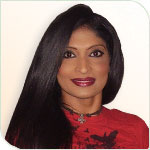 Sally Denysschen
I was introduced to the Sh'Zen products in 1995 by a close friend and Sh'Zen consultant while living in Cape Town, South Africa.
I loved the products, they worked and they made me feel wonderful.
In 2000 we moved to the United States and settled in Rockwall, Texas. The move was great but the fact that I was now a long way away from my source of Sh'Zen products was a problem.

To solve this problem I started importing the products for myself. I also introduced the products to some of my newfound friend and acquaintances. This soon led to where I am now, an importer and distributor of the Sh'Zen products.

I have become passionate about Sh'Zen and my involvement and my dream is to introduce you to the wonderful world of Sh'Zen.

Email Sally: sally@shzenusa.com