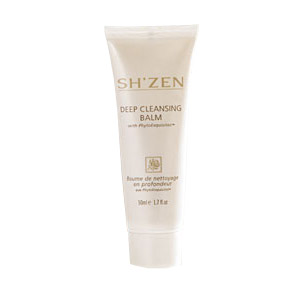 Deep Cleansing Balm
A rich "melt on contact" textured concentrated cleanser. Gently exfoliate for a uniquely clean, polished and refined skin that exhibits the beauty of the finest porcelain. The skin has a radiant, vibrant, post-exfoliation glow.
Product Code: FL-AA-A-130
Key Ingredients:
Shea Butter, Rose Hip and Camellia Oils, Aromatic Essential Oils and Bamboo Spheres.
Volume: 50ml
Price: $ 41.44